Deputy Provost (Warrington Campus) University of Chester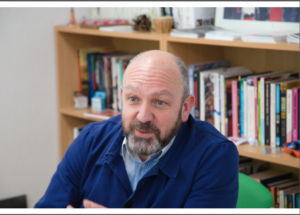 Providing strategic leadership for the Warrington Campus developing its research, consultancy and academic portfolio across a range of subjects and disciplines. Currently, teaching and research at the campus falls within the broad areas of Business, Music, Media, Film, and Sport and in the public sector including Health and Social Care, Teacher Education, Policing and Criminology. Critical to the success of this role and the campus is the external promotion of the university's interests in the region, nationally and internationally and an ability to encourage and enable applied disciplinary and multi-disciplinary work, fostering the highest quality in research, education, and training for industry and the professions.
Starting my professional life as a musician, my interests led me into the world of television production and onwards into Higher Education. My experience in HE has been enriched through taking on a number of key roles and responsibilities including Head of Department of Media,  Executive Dean of the Faculty of Arts and Humanities, and as Chair of the University's Learning and Teaching Sub-Committee.  My research has focussed on creativity, identity, and performativity and in particular, live and mediated performances of second and third generation Manchester Irish identities.