Associate Pro-Vice-Chanceller, , University of Liverpool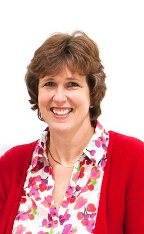 Having held academic leadership and management positions in Arts, Humanities and Social Sciences at the Universities of Reading and Winchester, in September 2016 I moved to the University of Liverpool, where as Associate Pro-Vice-Chancellor I have both an institutional role and faculty responsibility for Education. My background is in languages: I am a French graduate, with higher degrees in Applied Linguistics. I have held national roles within my discipline, for example, as Treasurer of the University Council of General and Applied Linguistics, and as a member of the Executive of University Council for Modern Languages. Beyond my discipline I have worked as an Associate with the Higher Education Academy, and have many years of experience as a reviewer for the Quality Assurance Agency. I regularly act as External Examiner for programmes nationally and internationally. I am a National Teaching Fellow, with particular interest and expertise in student skill development, academic transition and achievement.
I became in involved with DASSH when I took up my position at the University of Winchester as Dean of the Faculty of Humanities and Social Sciences in November 2009. I served as secretary for DASSH over several years. What excites me most about my institutional role in Humanities and Social Sciences, and the remit of DASSH, is the stimulation of working across such a broad range of disciplines – as diverse as Architecture, Languages, Law, and Management.