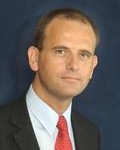 Prof Paul Carmichael
Associate Dean (Global Engagement)
Faculty of Arts, Humanities and Social Sciences
Ulster University
Northern Ireland
Having completed his PhD at the University of Strathclyde, Paul Carmichael joined the University of Ulster in 1992. Since then, he has developed his research and teaching profile, focusing chiefly on local government, devolution and intergovernmental relations, and the civil service. His research has been included in Social Policy Unit of Assessment in successive RAE/REF exercises. He was appointed Professor of Public Policy/Government in 2004. Following his tenure as the Head of the School of Policy Studies (2005-10), he became Dean of the Faculty of Social Sciences (2010-17). In 2017, he was appointed Associate Dean (Global Engagement) of the new Faculty of Arts, Humanities and Social Sciences.
Professor Carmichael was the Honorary Secretary of the Political Studies Association of the United Kingdom from 2000 to 2016. He was Vice Chair of the Public Administration Committee of the Joint University Council from 2004 to 2009. As a Fellow of the Academy
of Social Sciences (conferred 2007), he serves on the Academy's Nominations Committee. He has been a Visiting Lecturer at the Centre for British Studies in the Humboldt University of Berlin since 1999, being appointed a Fellow of the Centre in 2008.